Introduction
Emerson College pays all necessary, appropriate, and reasonable business-related travel, business, and entertainment expenditures incurred by its employees and by other designated individuals on its behalf. Employees are responsible for carefully managing College resources by incurring moderate and economic expenses consistent with the business purpose of the travel or event. The terms set forth in sponsored contracts and grants shall apply if they are more restrictive than those contained in this Policy. Emerson College's travel policy is outlined in general terms and is not intended to cover every situation or scenario that may arise. Departments may establish more restrictive procedures than those set forth in this Policy, if desired. Anyone who incurs travel or business related expenses on behalf of the College; Vice Presidents, Deans, department administrators, as well as supervisors and Cost Center Managers responsible for the approval of such expenses incurred by employees and other individuals conducting College business.
Spend Authorization
A Spend Authorization is a Workday business process for estimating the costs of a trip, to confirm funds are available, to seek pre-approval of a trip and to encumber the funds once a trip is approved. All overnight travel related to College business will require a Spend Authorization in Workday. This will be created prior to booking your flights, car, hotels, etc. Not only does the Spend Authorization encumber (set aside) the funds, but the authorization will route to your manager and the Vice President of Administration and Finance for approval.
Guide To Booking Travel
Step 1: Load Workday and click on the Expenses worklet

(See Exhibit 1)

Step 2: Click Create Spend Authorization to start building your estimation for approval (See Exhibit 2)


Air
Hotel
Ground Transportation
Meals or Per Diem

Step 3: Estimate your travel using the Emerson Travel Program in Workday
Step 4: Book trip (See Exhibit 3)
Step 5: Complete trip
Step 6: Create Expense Report in Workday linking your expense report to your spend authorization (See Exhibit 4)
Exhibit 1 - Expenses Worklet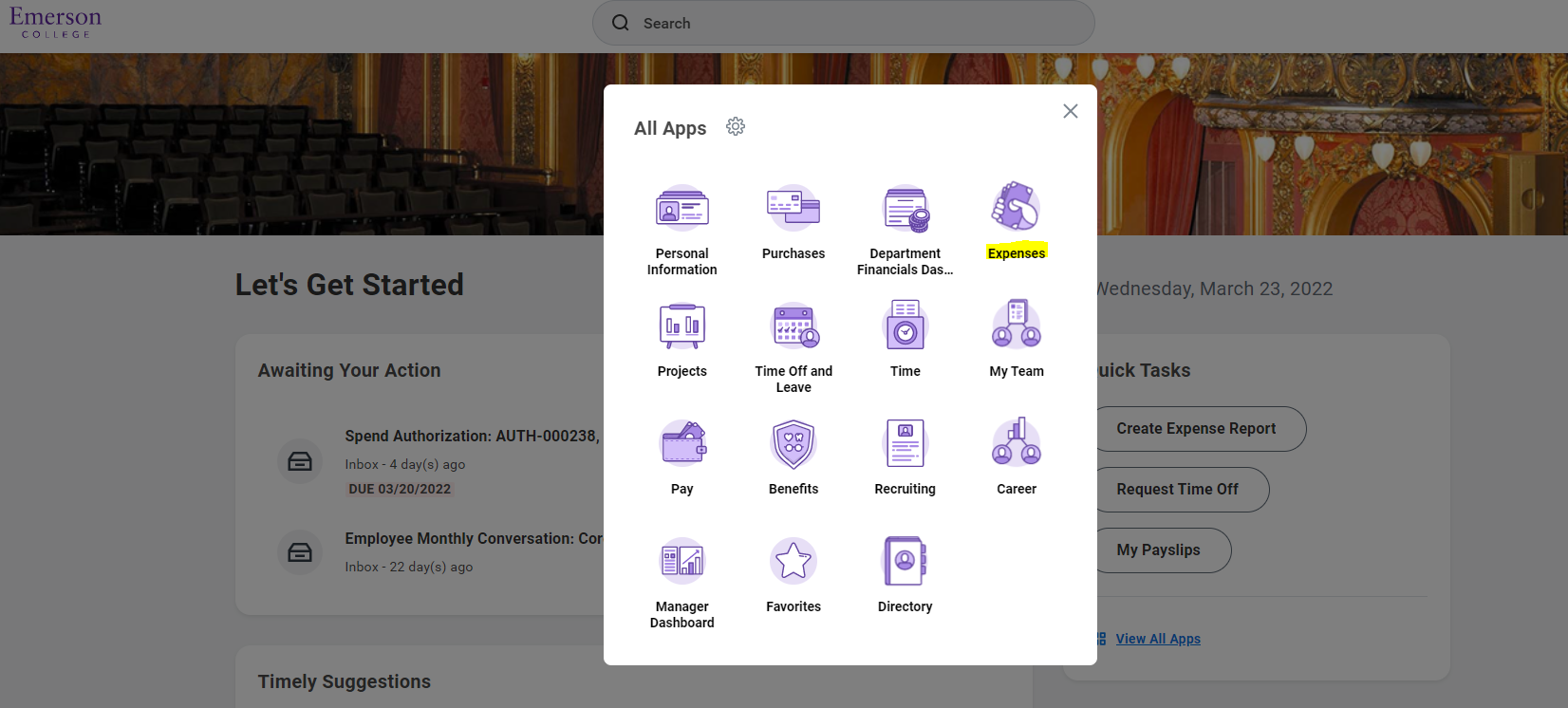 Exhibit 2 - Create Spend Authorization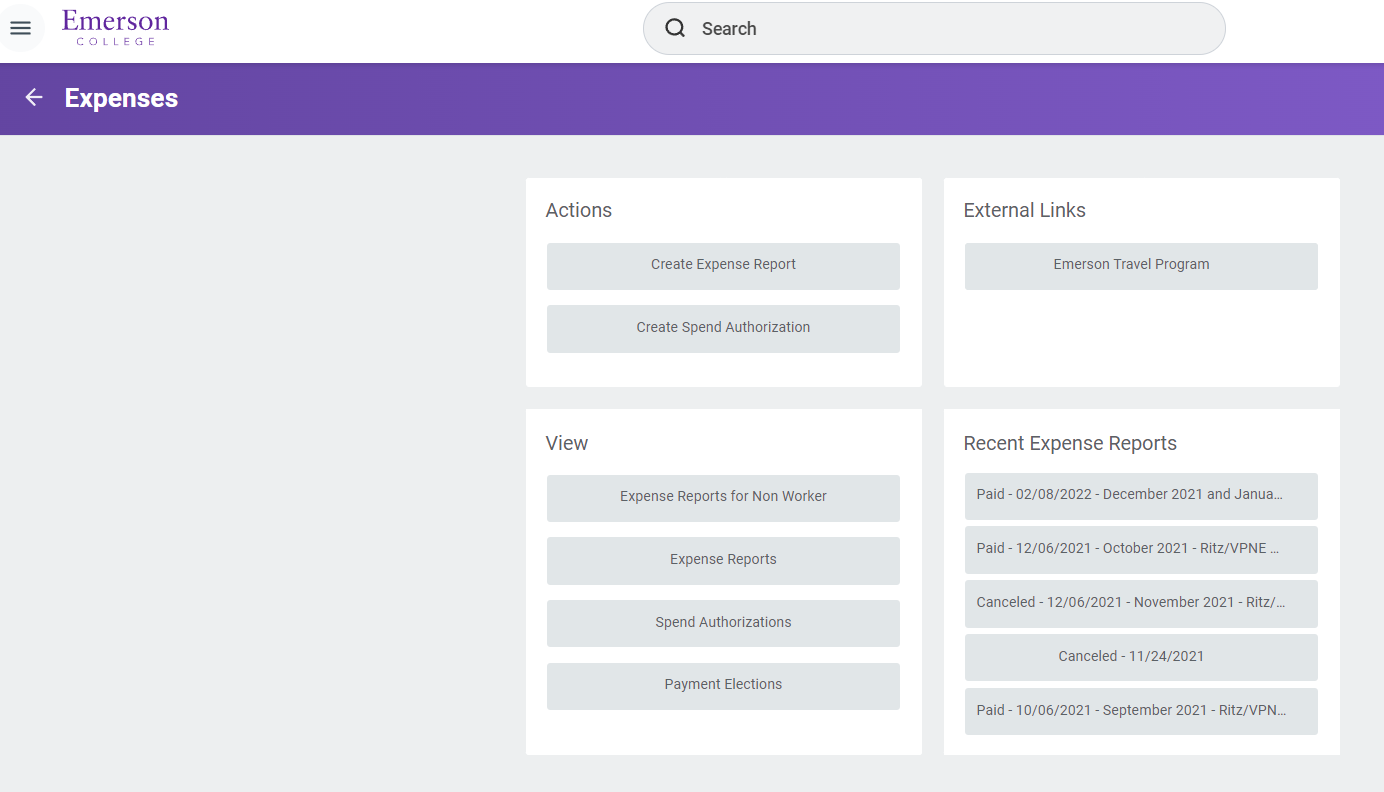 Continued
In addition, we are asking you to use the College's preferred travel agent (The Travel Collaborative) and booking tool (SAP Concur) to book your travel. There is a section highlighted below in Concur that requires your Spend Authorization number. This will allow the College to know, at any point in time, who is traveling and important details related to their trip. See Powerpoint guide attached for more details.
Exhibit 3 - Add Spend Authorization Number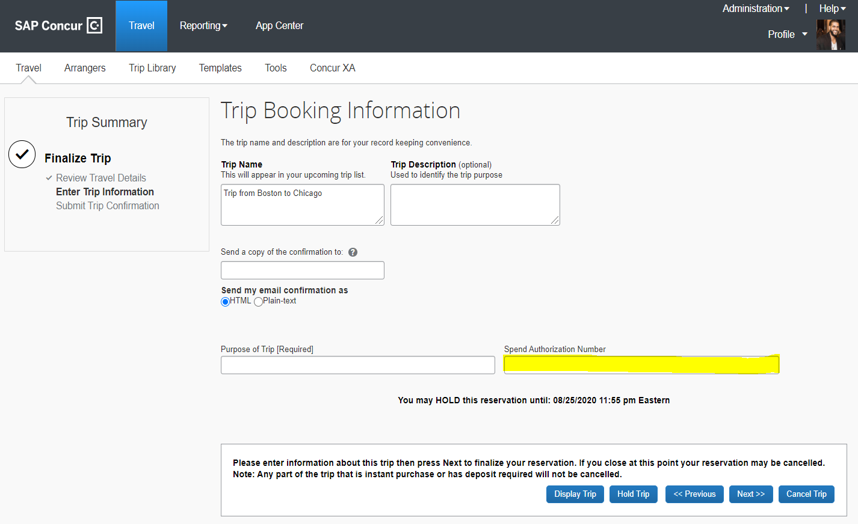 Exhibit 4 - Create Expense Report and Link Spend Authorization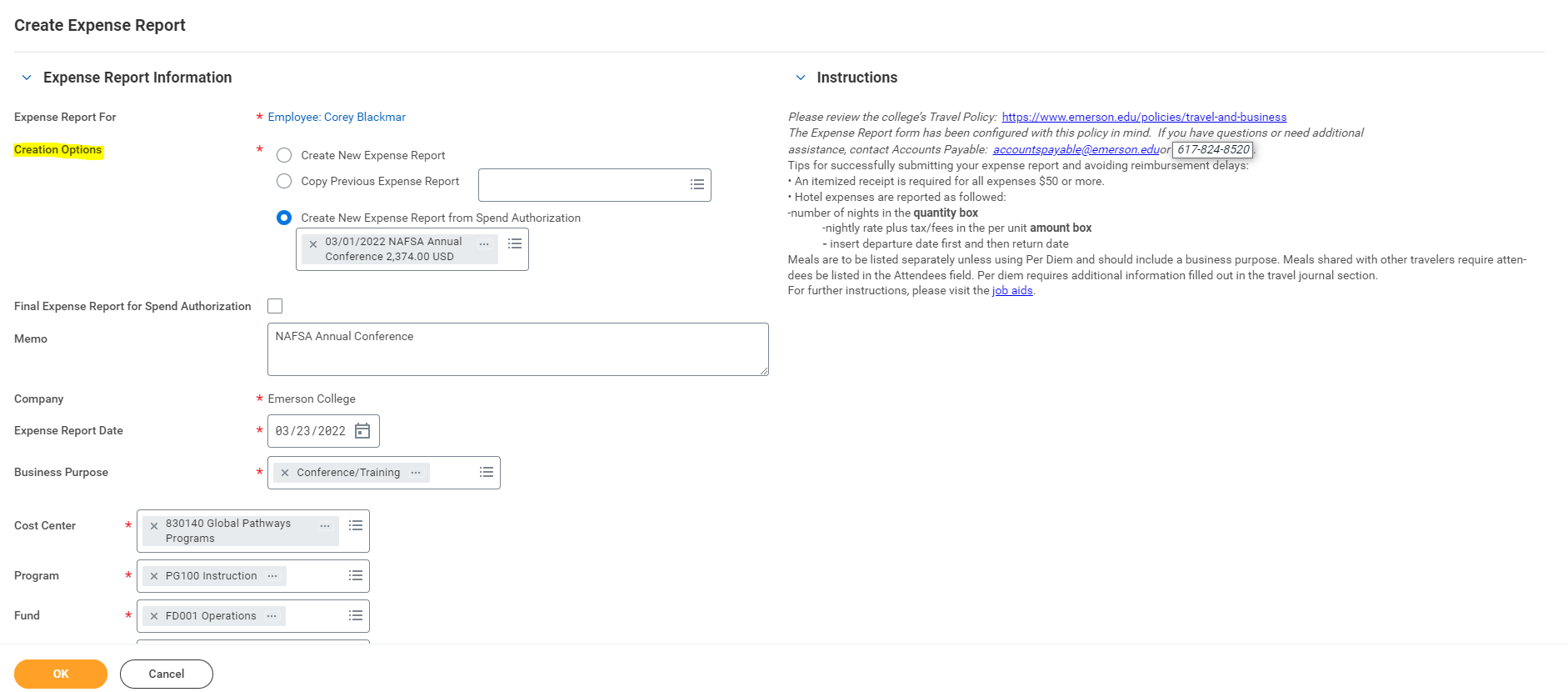 Training
Please see video guide linked for guidance.